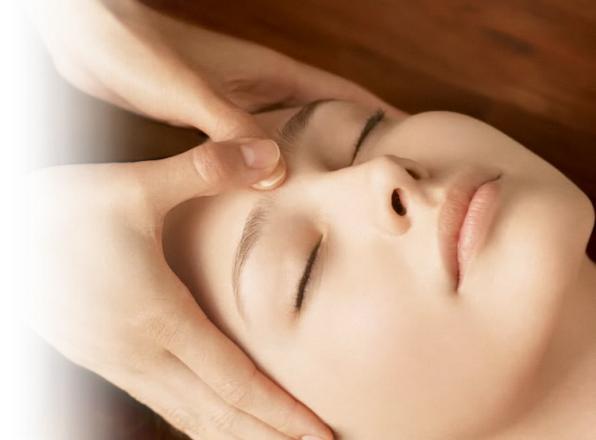 Indulge your sense with a 30 minute Aroma Essential face treatment. Suitable for all skin types
A facial is primarily about improving the look, feel and health of your skin, but there are other reasons why thousands of people book facials in the UK each year.
• Better looking skin
There are many elements that can damage the appearance of your skin such as the weather, working at a computer for long periods, natural ageing and a poor diet.
Because of stressful modern lifestyles our skin is often lacking vital minerals and a facial treatment with high quality products can let your face absorb what it needs to replenish itself.
• Taking time for yourself
So many of our lives are fast-paced these days and you may feel like you never have a minute to yourself. When you book in for a facial, you're guaranteed half an hour or an hour of pure interrupted pampering.
Whether it's for a special occasion or just to get some precious moments to unwind, a facial will provide you with a little bit of calmness in this busy world.
• Feeling more relaxed
While you'd expect to feel relaxed while you're having a facial treatment done, the benefits can last well beyond your treatment. Having a natural healthy radiance and feel to your skin will help you feel calmer and more at ease with yourself as you go about your day-to-day life.
• Skin that feels better
If your skin is dehydrated and suffering from a lack of attention it can feel dry and generally unhealthy. After a facial people are often amazed at how taut and smooth their skin feels compared to before.
If you've neglected your skin for too long give it some TLC by booking yourself in for a professional facial.
• Improved confidence
Having clearer, brighter and healthier looking skin can help put a real spring in your step. Many women love the extra confidence a facial gives them. Whether you're just feeling like you're stuck in a rut or need a boost for something such as a job interview, a facial treatment could provide the answer.
Facial £25 (30 mins)
This essential treatment step will restore perfect balance and essential well being to your skin whilst nourishing, comforting and relaxing you leaving you feeling fresh and invigorated.