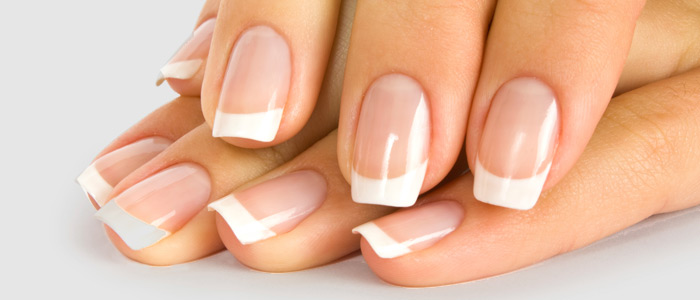 Treatments such as artificial nails extensions, or enhancements can make a complete change to the appearance of your hands.
Gel nail extensions are the modern alternative to acrylic nails extensions using products that are kinder to your nails. Gel nail extensions will provide you with a perfect set of nails for 2-3 weeks, depending on how quickly you nails grow.

Gel Nail Extensions £35

As the natural nail grows you can maintain your perfect nails by having them re-balanced every 2-3 weeks.
Re-balance£25
Gel nail extensions are created by attaching an artificial tip onto the edge of each nail to add length. The tip is then blended into the natural nail and layers of hard gel applied and cured cured under a UV lamp to add strength to the nail.
You can choose to have a gel/hybrid polish which will last until your re-balance is due.

Gel Nail Extensions with either Gelish, CND Shellac or The Gel Bottle £35

Gel nail extensions add strength and length to you nails. They can be worn long term or just for a special occasion. They are particularly good for clients who struggle to grow their natural nails as they will prevents splitting and breaking of the natural nail as it grows under the extension.
Gel Overlays are hard gel application which provides strength and perfect form to enhance your own natural nails

Gel Overlays £30
Gel Overlays with either Gelish, CND Shellac or The Gel Bottle £35
Sculpted nail extensions are created without the use of artificial tips, they are created by building up layers of hard get on a form to extend the length of the nail beyond the natural nail.
Sculpted Gel Extensions £45
Sculpted Gel Extensions with Gelish, CND Shellac or The Gel Bottle £50
At GlamRUs we only use professional nail products that require skill to apply, not all nail products are alike and some are more compatible with the nail plate than others. Cheaper alternatives use inferior products and require rougher treatment of the nail plate. Our high quality service and products may cost a little more but it is worth it in the long run. It is important that clients follow the after care advice given and that regular maintenance treatments helps to lengthen the life of your nails as well as prevent the risk of infection.