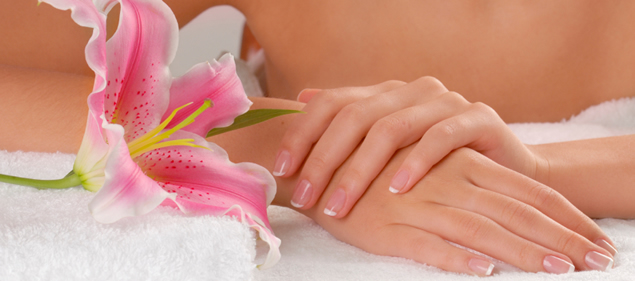 As well as leaving you looking and feeling great, manicures are benificial for:
Massaging your nails, cuticles and the skin on your hands, encouraging the renewal of important skin cells and aiding nail growth leaving nails longer and stronger;
Cuticles take care of the cells of your nails, so looking after them is essential for healthy nails;
Nail polishes can act as nail protection. At Glam R Us there are a range of nail polishes including the classic french manicure.
Manicures look great for every day wear as well as for that special occasion!
How often should I have a manicure?
Having a regular manicure ensures that your hands and nails are in excellent condition. Generally once or twice a monthly to ensure nails remain shaped, to prevent snagging and to keep cuticles neat.
Manicure £30